We love books, and we love selling them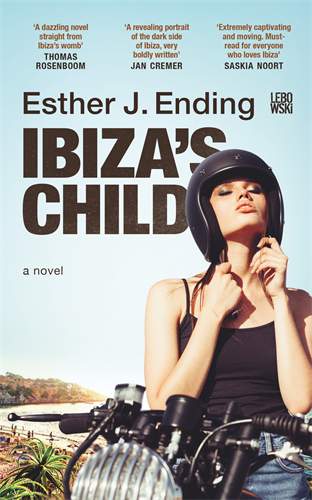 Ibiza's Child
IBIZA, THE EIGHTIES. At the dawn of the techno and ecstasy era a lonely teenager sees her world going into a tailspin. Marianne, born on the island to a hippie mother and a drug dealing father, is trying to keep the pieces of her life together while one of her parents is in prison in Liverpool and the other is chasing her spiritual endeavours.
When an officer from the notorious Guardia Civil offers her a ride and shelter, Marianne becomes deeply fascinated by him. Embarking on a vodka and drug fueled journey, she tries to build a bridge between two worlds that weren't meant to meet. With her father's villa on the verge of confiscation and her mother's rickety sense of reason plummeting to unmanageable depths, Marianne's fascination for the Guardia grows into a dangerous obsession. She might well be driving not only herself but everyone close to her to the brink of destruction.
IBIZA'S CHILD is a novel about obsession - blinding, all-consuming obsession - and about a desperate search for parental love, a home, a fatherland. It is also a book about Ibiza: Ibiza as only those who were born on the island or have lived there for many years can know it. A genuine, bizarre, enigmatic, magnificent, deadly, never-to-be-encapsulated Ibiza.
ESTHER J. ENDING (1972) grew up on the island of Ibiza. She moved to the Netherlands permanently in 1994 and debuted in 2004 with the novel After Valentine, for which she received the prestigious Debut Prize. Her second novel Silent People came out in 2012.
'A dazzling novel straight from Ibiza's womb' THOMAS ROSENBOOM
'A revealing portrait of the dark side of Ibiza, very boldly written' JAN CREMER
'Extremely captivating and moving. Must read for everyone who loves Ibiza' SASKIA NOORT
'Fabulous novel! Absolute must read for everyone going to Ibiza' BART CHABOT
---